Hair Products and Tools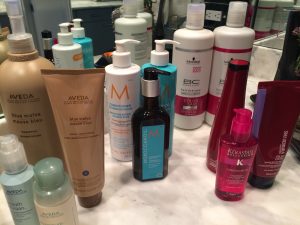 Hair Product Brands: Shu Uemura, Kerastase, Aveda, Alterna, Pureology, Surface, Bumble & Bumble, Schwarzkopf, Goldwell, Surface and Redken.   Choose products intended for color-treated hair as they contain the additional moisturizers needed to keep our hair from drying out as well as to help slow down environmental damage from UV radiation, wind and water types.
Shampoos and Conditioners with Toners to neutralize brassy tones in all hair shades: L'Oreal's Colorist Collection White Violet Shampoo, Aveda's Blue Malva shampoo & conditioner, Schwarzkopf's Bonacure Color Save "Silver" shampoo, Shu Eumura's Color Lustre Shades Reviving Balm in E-cool blonde among others. (Products are purple in color.)
Other Hair Styling Products: Aveda's Smooth Infusion Style Prep (frizz protection in humidity), Kerastase + Shu Uemura Hair Oils, Kerastase's L'incroyable Blowdry (thermal protector + long-wear hold) Bumble & Bumble's Styling Lotion and Brilliantine (finishing crème), Surface's Taffy (for pulling out a few defined curls)
Homemade Vacuum Hairpiece Cap Cleaner – Combine in a small spray bottle: 8 oz. Purified Water, 2 T. Shampoo or Liquid Soap that you know is non-irritating, ¾ teas. Baking Soda and 25 drops of Tea Tree Oil. Spray inside cap and clean well with washcloth or netted facial scrubber. Rinse thoroughly and pat dry with towel.
InStyler Ionic Styler Pro: Multi-purpose ceramic tool that yields salon-quality results thanks to ionically –charged ions embedding within the bristles. When tool is closed, it acts as a round-brush/curling iron; when open it transforms into a flat iron. There are two heat settings.
Makeup Products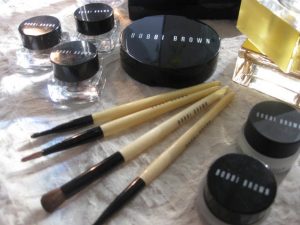 Long-wear eyeliners + brushes: MAC, Bobbi Brown, Shiseido, Laura Mercier, Ulta's" Beautyfull" angled eyeliner brush
Eyelashes and adhesive: natural-looking and long-lasting from BeautyByCheryn.com and thrivecausmetics.com – their long-wear adhesive sticks to skin nicely!
Learn about my recommended makeup techniques here.
Lifestyle
Rodan & Fields – My skin care regimen came to me via a wonderful client who is an independent consultant. These two female dermatologists got me with their goal to "redefine the future of aging."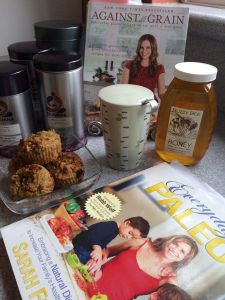 Paleo Way of Eating – a good baseline diet for feeling good and controlling your weight, I modify it a bit to make it sustainable (I could never give up cheese!) Everyday Paleo and Against All Grains provide good background and recipes.
Natren's Healthy Trinity Probiotics – I'm convinced that staying healthy is all about supporting your immune system!
TSA's Known Traveler Number – waltz through security check points in the Pre-check lanes. The cost of $85 for a five year term is well worth it if you travel enough.
Bottega Veneta – intoxicating perfume from Italy's leading leather-goods retailer.
Spanx's " In and Out Cami" – easy to step into and out of for comfortable midsection smoothing (goodbye love handles!) and Thinstincts Mid-Thigh Short for confident comfort under summer dresses.
Balancing Indoor/Outdoor Workouts (group spin, yoga and strength/walking and biking forest preserve paths to positively affect mind, body and spirit.
Reserved-Seat Movie Theaters – while the trailers are running, get your vodka-tonic and then proceed to your spacious, comfy recliner chair that is waiting just for you!
Homemade Smoothies using Cuisinart Blender w/portable cups – I prefer grass-fed whey protein, Espresso or Strawberry-Kiwi Dynamic Fruits & Greens, water, ice, frozen fruit and sometimes peanut or almond butter makes for a quick and easy breakfast!
Teavana – Earl Grey Crème, Jasmine Oolong and Cocoa-Caramel Sea Salt.
Moscow Mules, Homemade Kale Chips (w/pine nuts), my Paleo Banana/Walnut/Chocolate Chip Muffins – a great late afternoon snack to go with that cup of tea.